The Ultimate Mobility Scooter Buying Guide
The Ultimate Mobility Scooter
Buying Guide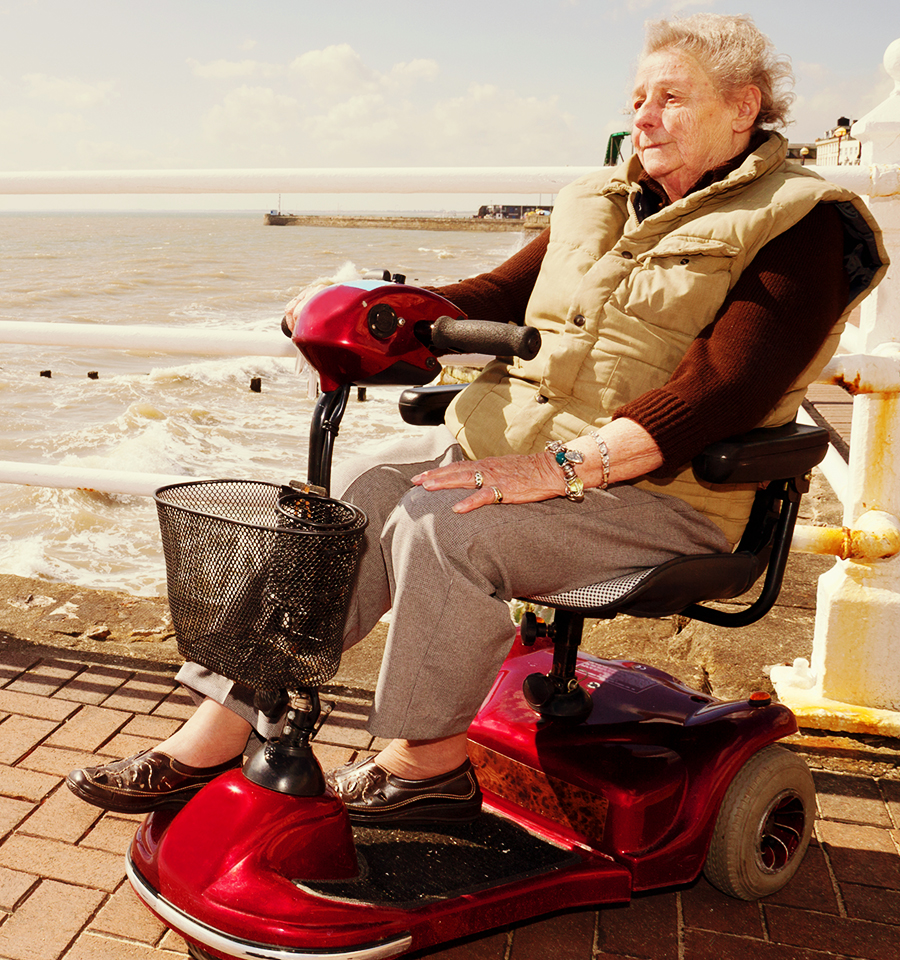 A mobility scooter is a perfect solution for those who have disabilities that limit their mobility. This battery-powered vehicle offers those with restricted movement the chance to move about in relative comfort while it may contain a number of added features to provide the user with assistance in performing other actions.

So when it comes to buying a mobility scooter, what would one need to consider?

Below are a few things to think about before making this purchase.
Wheels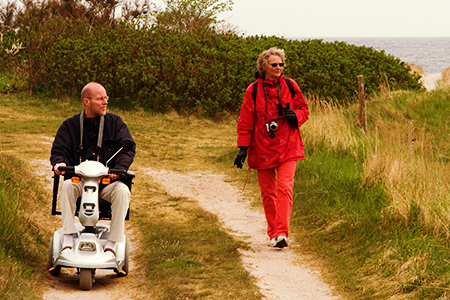 The number of wheels a mobility scooter has varies between three and five wheels, with the rear of the scooter always having two wheels. With three wheels, the user will have a greater degree of flexibility when it comes to mobility, but four wheels make the scooter more stable. A five-wheel scooter consists of a three-wheel scooter with two additional wheels attached to the front to offer greater stability.

A front-wheel-drive scooter is usually designed for indoor use and tends to be smaller, whereas a rear-wheel-drive machine can be used both in- and outside. This type of model will be bigger and will be suitable for individuals weighing up to 160 kg. For those with decreased mobility due to obesity, heavy-duty scooters are available with the capacity to carry users weighing up to 225 kg.
Size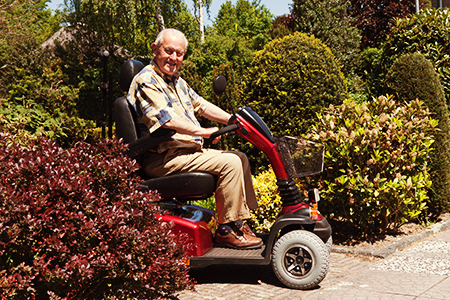 The size of the scooter is another important consideration. If you intend for your scooter to be a standalone vehicle, then a town or country scooter is the better option. This type of scooter will offer the user greater speeds and will generally offer more in terms of additional features and comfort. They are ideal for those who intend to use them often.

For those who want something more portable, a boot scooter that can be placed into the boot of a car is a better choice. This is a light and portable scooter than can be used for those who just want to get around the shops or those who wish to go for days out in the countryside. It is a small scooter designed for light use and will generally have a lower load-bearing capacity.
Seat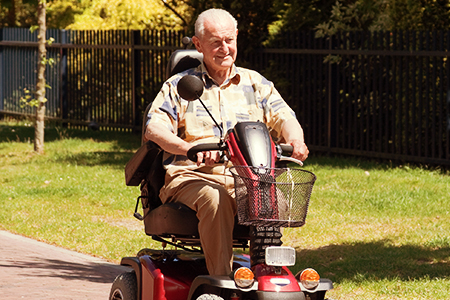 Mobility scooter seats vary depending on the model, with some containing a padded backrest and others a padded back with headrest. All will have a padded seat for comfort, and the seat should swivel to provide assistance to the rider when getting on and off the device. Some
scooters have adjustable seats that can move up and down as well as backwards and forwards. Adjustable seats offer greater comfort for the user.
Controls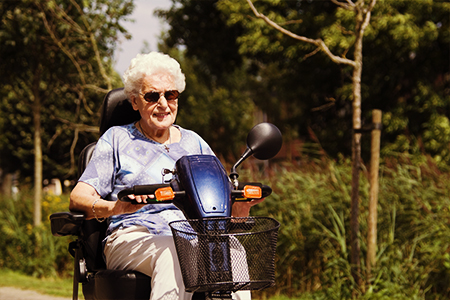 The controls on a mobility scooter are typically found on the handlebars and are operated with the hands. It is possible to buy a mobility scooter with the controls on the right or the left, depending on what suits the user.
Battery Power
Before you purchase a mobility scooter, you will need to consider the amount of time you will be using the device and the expected runtime of the battery. The bigger the scooter, the more powerful the battery will be and the longer it will be before it needs to be recharged.
Limitations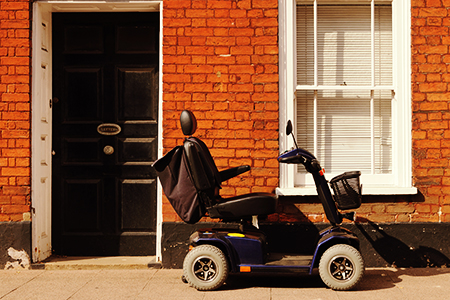 While mobility scooters are an ideal option for those who have limited mobility, it is important to remember that the user does need to have some degree of mobility to be able to use them. The user must be able to sit upright and be able to get on and off the scooter.