Mobility Scooters and the Law
Buying a motorised wheelchair or scooter can be a liberating time for those with limited mobility. But did you know that you are bound by laws in the same way as any vehicle driver?
Our frequently asked questions, and the answers we've provided alongside them, will help you understand everything you'll need to know to avoid trouble with the law:

Q: Do I Need a Licence to Drive my Scooter?
A: No. There are no mobility scooter licences. If you own a class 3 type scooter, you will have to register it as it is designed to be used on the road as a vehicle. If you have a class 2 type scooter, you will not need registration.
Q: Can Anyone Drive a Mobility Scooter?
A: Use of mobility scooters by non-disabled people is not allowed, unless you meet the requirements set by thegovernment regarding service, maintenance and sale of scooters.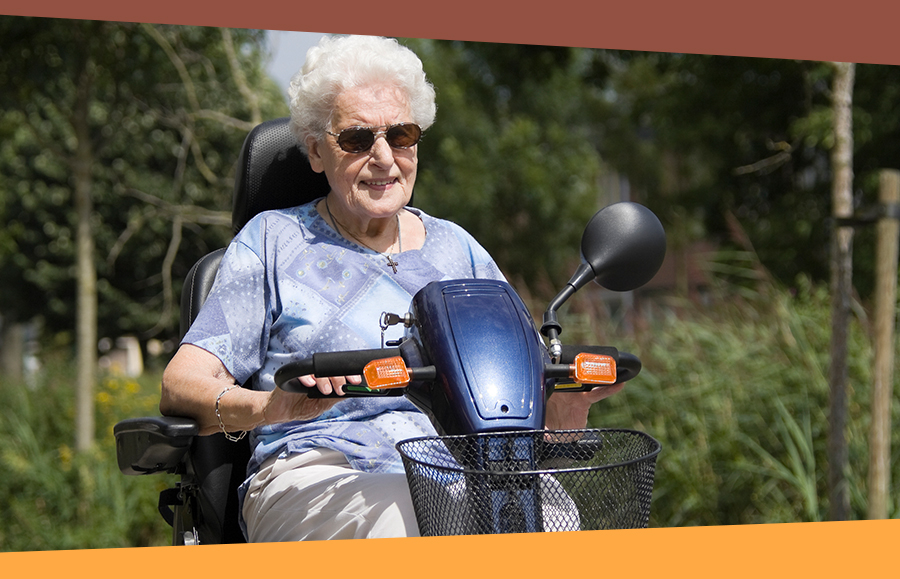 Q: Is There a Legal Driving Age for Mobility Scooters?
A: No for class 2 types, but yes for class 3 types. For class 3, you must be over 14 years of age. There is no upper age limit for either class type.
Q: Do I Have to Pay Vehicle Tax?
A: No. Mobility scooters are exempt from this charge.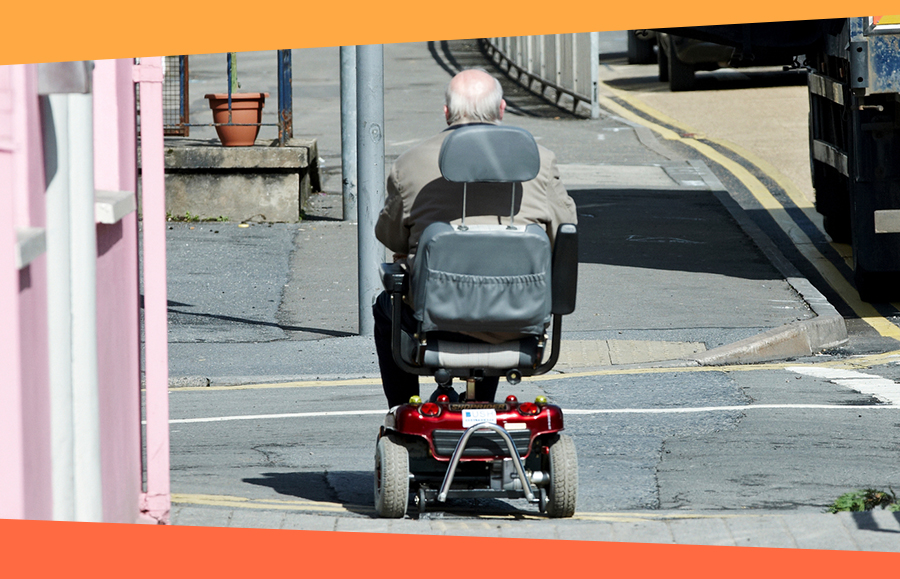 Q: Do I Need Insurance?
A: No, it is not a legal requirement as for other vehicles. However, the government does recommended insurance, in case of theft or accident.
Q: Can I Drive my Scooter on the Road?
A: Yes, but only if you have a class 3 scooter and it meets standard safety requirements. Class 2 scooters are only allowed on footpaths and in pedestrian areas.
Q: Do I Need to Take an Eye Test to Drive my
Mobility Scooter?
A: No. There is no legal eyesight requirement to drive a mobility scooter, but check that you can read a car's registration number from a distance of 12.3 metres (40 feet). Do this regularly to avoid any accidents due to eyesight as you will be found negligent.
Q: Where can I Legally Park my Mobility Scooter?
A: All normal parking restrictions apply to mobility scooters and powered wheelchairs. Your scooter may not be left on footpaths or in public areas when it may cause inconvenience for others including wheelchairs, prams, pedestrians or other scooter users. Some public areas may have designated spaces for you to park, so check with your local council if you are unsure.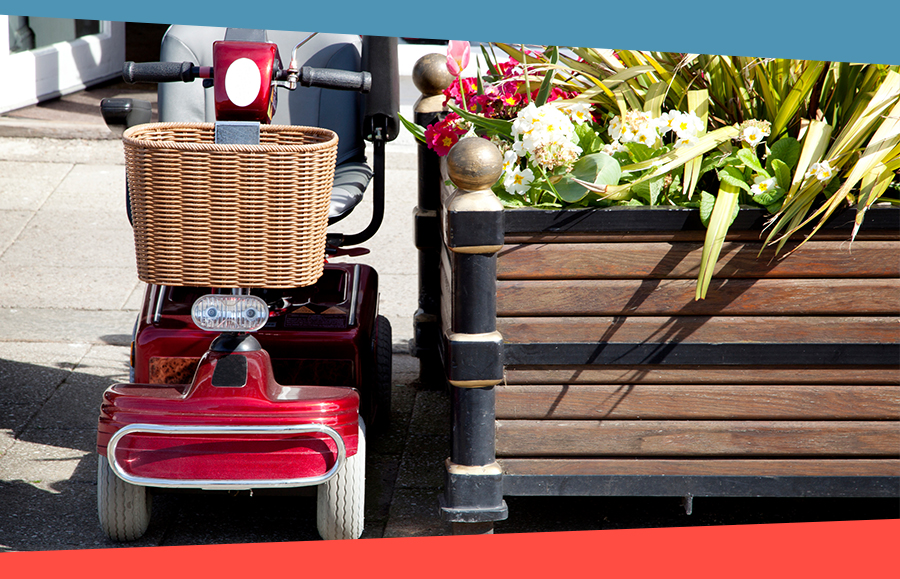 Q: Can the Police Stop me from Driving my Scooter?
A: Yes. The law for this works in the same way as car drivers being stopped if their vehicle does not meet basic safety standards, such as having working indicators or brake lights. Ask your scooter provider to ensure your vehicle has all these features before purchasing.
Q: What is the Speed Limit on a Mobility Scooter?
A: 8mph/12 kmh for class 3 on-road vehicles. Mobility scooters and powered wheelchairs can legally travel up to 4mph/6kmh on footpaths.