Silver Surfers South Wales
Technology is all around and these days many people do much of their day-to-day business via the internet. From shopping to booking holidays and cinema tickets, many people spend hours each day on the internet via their computer, laptop, or mobile device.

However, it is not just youngsters embracing technology
these days. Grandparents are becoming more adept
at using certain gadgets and they are using social
networking sites to keep in touch with friends
and family members.
A few years ago, many people of a certain age considered the internet unsafe. Online shopping was frowned upon, and some individuals were frightened of putting bank or credit card details on particular sites. However, nowadays more and more people will head online whenever they want to make a purchase; 'silver surfers' are no different.
Smartphones have become increasingly popular, providing people with the opportunity to use the internet wherever they happen to be. As well as smart phones, many elderly people are investing in tablets, which they can take on holiday and use as e-Book readers.
One of the main reasons so many elderly people are using the internet today is that it allows them to stay in touch with their family members. Software such as Skype allows for video calls, and when relatives live in different cities or even different countries, video calls can be a great comfort. The world does not seem such a large place when you can quickly make a video call to a loved one on the other side of the world.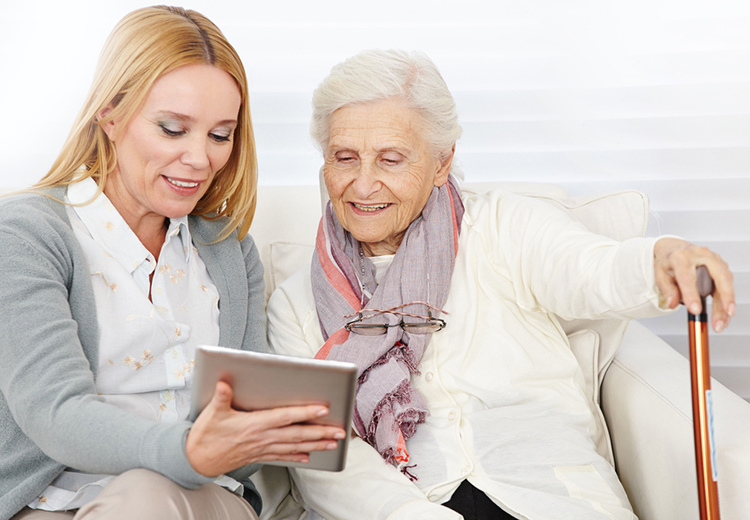 Many elderly people that live alone can feel quite lonely; having access to the internet allows them to stay in touch with children and grandchildren. The internet has made it so much easier for people to stay in touch, especially as they get older.
Online dating has also become extremely popular recently, and those looking to meet someone new for companionship or romance can use online dating sites. Single pensioners can find new friends or love interests through a number of dating sites.
Social media sites are also great for elderly people to reunite with friends of old and to learn about what they have been doing for so many years.
As well as the many benefits of using the internet, it has become apparent in recent years that it is necessary to know how to do things online. Many services have moved online, and they are only accessible through an app or desktop website. This has made it more important than ever for 'silver surfers' to get to grips with the internet.
Thankfully, there are a number of businesses and schools running initiatives at which elderly people can go to learn about how to get online and how to use the internet safely, even if it is from a moving stairlift.