Stairlift Service and Maintenance
Stairlift Maintenance
& Servicing


Why It's So Important
When you buy a new stairlift, one of the things that you should consider is the regular maintenance and servicing that you will need to arrange. A stairlift is not the sort of thing you want to breakdown in the middle of the night, so keeping it in great condition is very sensible.

Here's some information on why preventative maintenance is so important, as well as what it should include.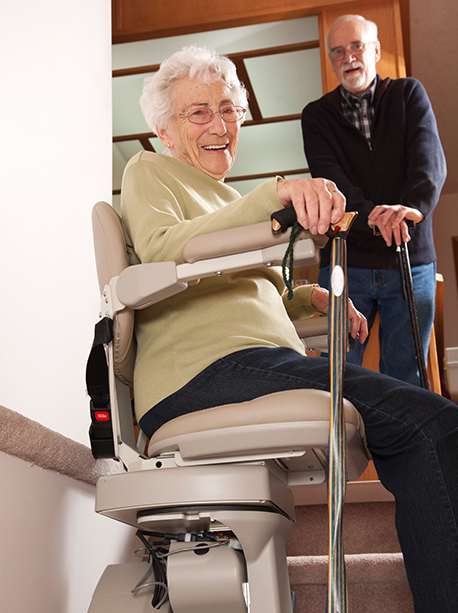 Regular Maintenance Is Recommended
Stairlifts models vary in their quality. Some of the best manufacturers like Stannah create very high quality stairlifts that are designed to last many years. Other models from smaller manufacturers may not boast the same high quality, but they may be cheaper to purchase as a result.

But whichever model you choose, regular maintenance is always recommended. Things can and do go wrong, even with the best stairlifts, and even a stairlift that is designed to last many years can malfunction.

Regular maintenance involves catching minor problems and fixing them before they become major problems. This can help you to avoid potential difficulties – after all, a broken stairlift can be very distressing when it occurs, especially if you are alone at the time.
How Often
Should
Maintenance
Be Carried Out?
For a new model, once a year is recommended, but it depends on the model. Some suppliers may recommend twice a year. You may want to consider a basic maintenance check every six months and a full service once a year. Make sure you ask your supplier when you buy your stairlift so that they can give you their recommendations.
Maintenance Is Even More Important for Reconditioned Stairlifts
If you have purchased a reconditioned stairlift, you should make even more effort to get it checked regularly. Reconditioned stairlifts can also be good quality, and if you buy from a trusted supplier, they will have been checked rigorously for problems. You can often get one
for a lot less than you would pay for a new model. But the chance of things going wrong is usually higher the older the model is, so make sure you get it checked.
Safety Is Essential
You also have to consider the safety factor. While a broken stairlift can be annoying, if it becomes dangerous then this is a lot more serious. Don't take risks with your safety and that of other stairlift users in your home, and make sure you get the model checked over regularly by a
certified specialist.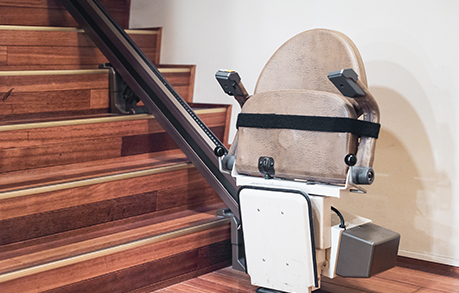 Check the Warranty
New stairlifts often come with good warranties, and these may be up to two years - reconditioned stairlifts usually come with a one year warranty. It depends, so always check the details of the warranty and find out what it includes and how long it lasts.
Find an Experienced Stairlift Specialist
You will probably want to arrange your regular maintenance through your stairlift supplier. However, if you would rather find one independently, this can usually be arranged. Just make sure you look for a maintenance specialist with all of the required certifications, experience and a good reputation so you know they will look after your stairlift and keep it in good working order.