Staying Active in Later Life
Being active has so many benefits for people of all ages.
However, it is especially important for the elderly. This guide looks at why staying active is important, and provides some key tips to get moving as the years go by.

Staying active has enormous benefits for elderly people.
Some of the most important reasons to stay active include the following:
Exercise can give you more energy to keep you going through the day.
It improves your mood and can help to relieve stress and anxiety.
It can help you to manage your weight as well as high blood pressure.
By strengthening your bones and muscles, it helps you to avoid falls.
You can increase your stamina, which enables you to walk further without tiring.
It provides you with increased strength to carry out activities like going up the stairs and carrying heavy items.
Increased flexibility makes actions like getting up and bending over easier.
You can improve your balance, which can help you to walk and climb steps with confidence.
The general rule is that any activity is better than nothing. However, you want to make sure that your activity level is appropriate to enjoy all the benefits.
The current government recommendation is two-and-a-half hours a week of moderate activity, along with two muscle-strengthening sessions a week (as long as you have no conditions that could affect this). However, always talk to your doctor for their advice if you are in any doubt about what is right for you.
So what are moderate activities?
These are activities that leave you warm and a bit out of breath, and they can include Swimming, Fast walking, Cycling on flat ground or using cross training machines.
General activities like shopping and housework do not count towards your moderate activity, but they are better than doing nothing.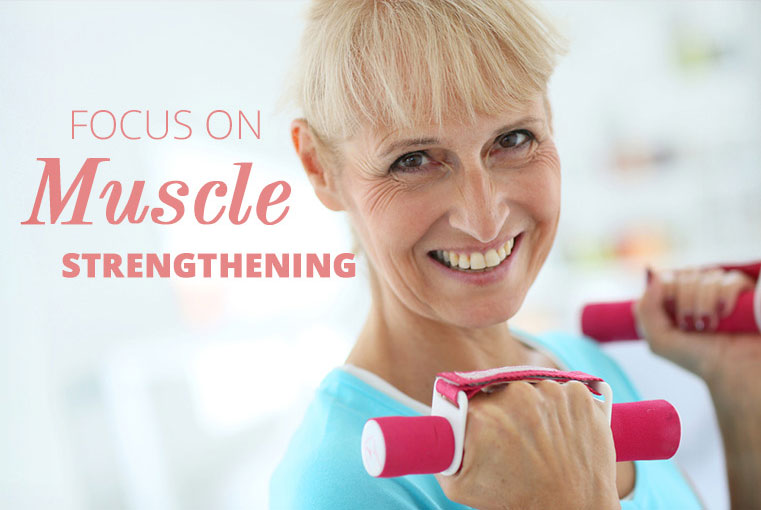 As for muscle strengthening exercises, this could include lifting weights, Dancing, Yoga, lifting shopping bags, Sit ups, Digging in the garden or Push-ups.

Always start slowly with muscle-strengthening exercises, aiming to build up your routine over time. Talk to your doctor or get professional assistance if you are unsure about how much you should be doing, but always err on the side of caution and never overdo it.

When you are getting active on a regular basis and you are in good shape, you may want to start doing some more vigorous activities. Again, get advice from your doctor and always start gradually. Vigorous activity could include something like Climbing the stairs, Jogging or running, Football, Cycling uphill, Tennis, Aerobics, Hiking uphill or Martial arts.
If you want to benefit from staying active, the important thing is to do an activity regularly – and that means finding something that you like. Try out different exercises until you find one that is right for you because if you enjoy something, there is more chance you will do it often.
Overall, try to stay active as much as is comfortable for you. As well as exercising, focus on little things such as standing up and walking around rather than sitting still for long periods of time.

Any form of activity will help, and once you are staying active on a regular basis, you can take advantage of all the benefits that exercise brings.