The Benefits of Live-In Care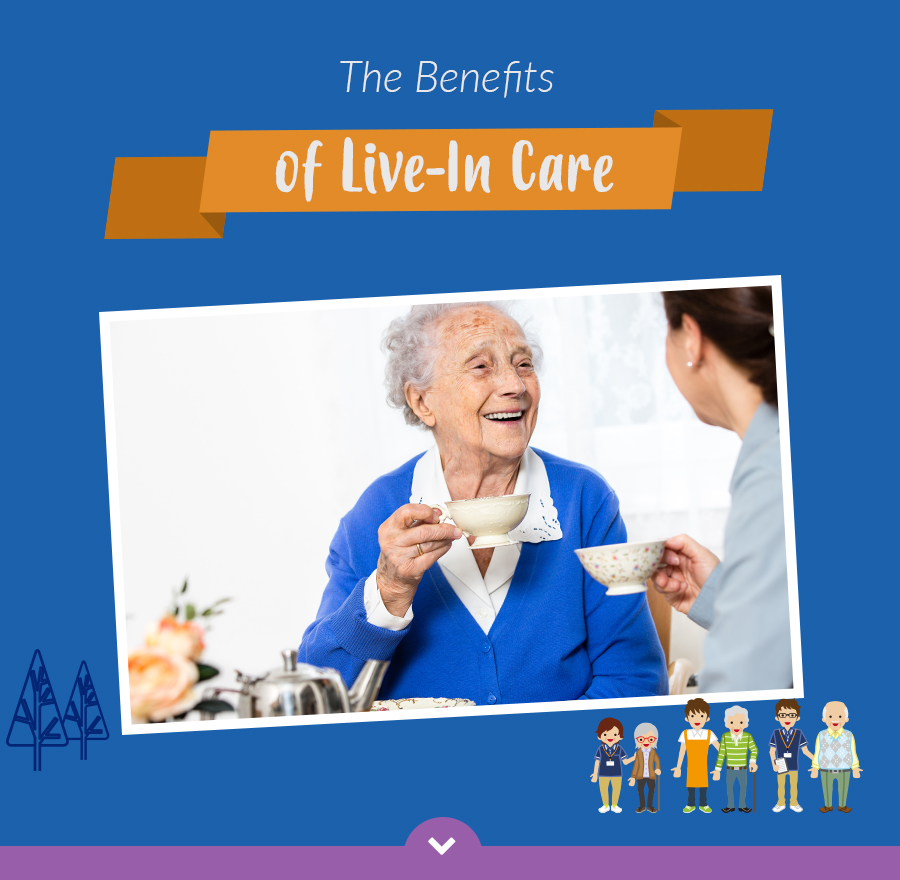 Coming to the conclusion that either yourself or a loved one needs help and care in daily life can be incredibly stressful and upsetting. Whether it is because of age, disability or any other extenuating circumstances, care is sometimes the best option for someone's well being. When you are looking into the options available to you, live-in care should be an option that you consider as it is ripe with benefits for the person receiving the care.
One of the biggest advantages of live-in care as opposed to moving into a care home is that you can retain your independence. The majority of live-in carers can help with a great deal of household tasks and personal care routines that you may be having difficulties with.

Whether it is dressing, doing your hair or makeup, shaving or personal care, a live-in carer will be able to help with all areas of life to help you carry on as normal. As well as help with personal care, many carers can help with general tasks around your home including planning, cooking, laundry and some housework tasks. On top of helping with daily tasks, many long-lasting friendships are formed through live-in care. Your carer may be able to provide emotional support and companionship to help you through difficult or trying times. Most importantly, a live-in carer is there to help you live the life you want to lead whilst enjoying your favourite things.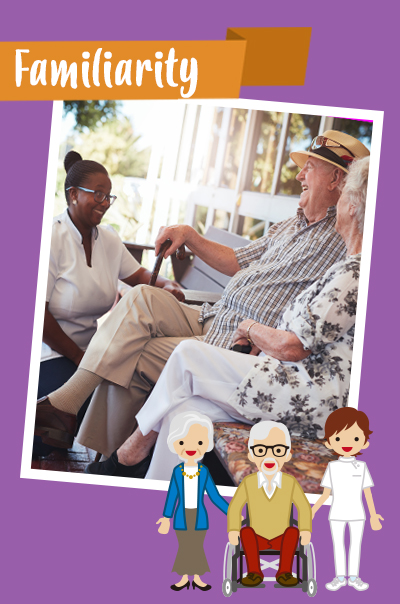 Live-in care can help you to stay in your own home and your own environment for as long as possible. This sense of familiarity can help clients to feel much better and more relaxed than if they had to move to a care home. This can provide a far better experience for most people as they can avoid the stress and upset that is caused from having to move somewhere unknown, potentially leaving behind family and friends.

The person receiving the care will also be able to develop a sense of familiarity with the person (or people) providing their care over time. As the carer will be live-in, you will have time to form a bond with the carer, making the whole situation much more relaxing for all involved.
Having a live-in carer around can also be incredibly helpful when it comes to making adaptations to your home to help with your independence.

An occupational therapist will have the experience and knowledge that is required to help you to make the decisions that will greatly improve your mobility, for example. If you have difficulty walking or using the stairs, both stairlifts and mobility scooters can be incredibly useful additions that can help you to feel and be much more independent. A live-in carer would be able to help you to adapt to using these new additions whilst still ensuring you are well looked after and safe.
If you require any advice, or have any questions about the process of choosing, buying and servicing a stairlift or mobility scooter, please call our friendly team on 0800 977 4686.  We have over 25 years of experience in the mobility industry and will only supply mobility equipment that best suits our customer's needs.